Make an appointment with a public service
Welcome to the platform where are set up the meetings between startups and public services. 
Your appointment will take place in French Tech Central, at the heart of Station F, the world's biggest innovation campus. 


UGAP is in charge of the public procurement in France. It buys innovative products and orders products to a significative amount of small companies. 


The national institute for intellectual property registers patents, brands, drawings and patterns.


Upholding companies' competitiveness, the Direccte is a major playor in employment law/recruitment assistance, international business development and other financial supports.


The Customs provide personalized advice to secure and simplify importing and exporting processes.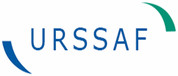 Urssaf collects social security and employer's contributions to finance the french social security system.


The Paris Chamber of Commerce helps you to create your business, identify financial helps & tax incentives, recruit employees, answer your legal questions and develop your business internationally.



Business France (Export) is in charge of the international development of companies as well as their exports.


Business France (Invest) offers free, customized services to foreign companies and entrepreneurs to help them successfully set up their business in France, inform them on business environment in France, connect them to the different ecosystems throughout France…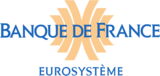 The Bank of France deals with the digitalization of the financial sector, the evolutions of the regulatory framework, access to financing solutions and reducing credit crunch.
Agence Nationale des Fréquences


The ANFR is in charge of the use of radio frequencies in France. Book an appointment if you're looking for a technical expertise for your project (IoT, 5G, autonomous car...) or if you wish to test the conformity of your product with regulations. 


Arcep is the guardian of telecom open markets. It is commissioned to guarantee the networks of Internet exchanges and to attribute frequencies and numbers for telecom uses.



Radio France is the french public radio broadcaster, currently transitionning into digital open innovation.
If you are a startup offering an innovative service, content or technology in the audio/radio area , Radio France might support your development through advice and partnership.


Inria, institut national de recherche dédié au numérique vous aide à accéder à toute l'offre de la recherche publique française. L'objectif des rendez-vous proposés par Inria est notamment de cerner avec vous les verrous scientifiques rencontrés par les startups et susceptibles de faire l'objet d'actions de recherche.

Soon available at French Tech Central

You will soon be able to meet with the following public services at French Tech Central, inside Station F

The French National Library aspires to gather resources and data on the evolving business world and digital revolution.

Among other missions, the Police Headquarters deliver residence permits. 
Etat Régional d'Ile de France

Etat Régional coordinates and facilitates public policies at a regional level.


The Caisse des Dépôts strives for economic development through 4 pillars : ecological, digital, social and demographic transitions. 
Grande Ecole du Numérique

Grande Ecole du Numérique addresses the growing need for digital skills and aims at fostering occupational integration. 
Direction Régionale des Finances Publiques

The department of public finances figures out the amount of tax each organization has to pay, handles the tax collection and recovery. They also provide information about tax credit and teleprocessing. 

Pole Emploi helps companies recruiting the talents they need and offer services such as recruitment advice, shortlisting and professional training.

ADEME's field of expertise is environment and energy. They can provide knowledgeable counsel and finance projects in the following fields: waste management,  soil conservation, energy efficiency and renewable energy... 
Direction Régionale et Interdépartementale de l'Environnement et de l'Energie

The DRIEE's core action is to help companies go through environmental transition . 

The CNIL helps companies comply with the regulations on the protection of personal data. 

ACPR is in charge of preserving the stability of the financial system and protecting all its beneficiaries.